Tue, 24 June 2014
Episode 18: BATMAN: THE MOVIE
(RIGHT CLICK THE IMAGE TO SAVE THIS EPISODE TO YOUR COMPUTER)
Penguin, Joker, Riddler, and Catwoman have all teamed up to hatch a plot that not only threatens Gotham City, not only threatens the country, but rather threatens the entire world. Their objective - the United World Organization main assembly. And only two people stand in their way - Batman and Robin. Can the Dynamic Duo stop the Fearsome Foursome with the aid of their newest entries in their crimefighting arsenal? Stay glued to your seats, Citizens. It's going to be a bumpy ride as John is joined by Geek Radio Daily's Billy Flynn, Cinefantatique Online's Dan Person, and Gotham City 14 Miles editor and writer, Jim Beard to discuss the 1966 movie.
Comment on the episode here or write thebatcavepodcast@gmail.com. Take a moment to rate the episode by using our star system at the bottom of this entry.
---
---
Bill Vernon, AKA the Wonderful Billy Flynn, brings the funny each week on Geek Radio Daily! His daytime alter ego is mild-mannered (well, that part is a stretch) on-air talent at WRAR Radio Station in Virginia. He actually gets paid to sit on his butt and run his mouth! His "edumacation" is from UNC-Wilmington and the Columbia School of Broadcasting. When he is not gracing the podcasting airways with his comedic stylings, you can find Billy Flynn on Xbox Live (flynn71), rockin' out on Guitar Hero or Rock Band, watching movies, reading comics, working out, or posting on the forums at Geek Radio Daily.com (ding!)
In his twenty plus years as writer and film journalist, Dan Persons has interviewed the likes of Paul Verhoeven, Wes Craven, Stuart Gordon, Satoshi Kon and John Kricfalusi; published the well-received novella, "A Game of the Apocalypse", in The Ultimate Silver Surfer, edited by The Chronic Rift's own Keith R.A. Decandido; and been an occasional, and somewhat peculiar, guest on the public access incarnation of the Rift. He presently is the host of Mighty Movies Temple of Bad, Mighty Movie Podcast, and The Cinefantastique Podcast when he isn't haunting the dining room of his local Popeye's.
A native of Toledo, Ohio, Jim Beard was introduced to comic books at an early age by his father, who passed on to him a love for the medium and the pulp characters who preceded it. After decades of reading, collecting and dissecting comics, Jim became a published writer when he sold a story to DC Comics in 2002. Since that time he's written official Star Wars and Ghostbusters comic stories and contributed articles and essays to several volumes of comic book history.
His prose work includes GOTHAM CITY 14 MILES, a book of essays on the 1966 Batman TV series; SGT. JANUS, SPIRIT-BREAKER, a collection of pulp ghost stories featuring an Edwardian occult detective; MONSTER EARTH, a giant monster anthology; and CAPTAIN ACTION: RIDDLE OF THE GLOWING MEN, the first pulp prose novel based on the classic 1960s action figure.
Currently, Jim provides regular content for Marvel.com, the official Marvel Comics website, and is a regular columnist for Toledo Free Press.
Websites:
http://www.facebook.com/thebeardjimbeard
http://www.sgtjanus.blogspot.com
Comments[0]
---
Tue, 17 June 2014
From the Files of the Batcomputer 01 - Lost Pilot Episode
(RIGHT CLICK THE IMAGE TO SAVE THIS EPISODE TO YOUR COMPUTER)
The Batcave Podcast has just completed its look at the first season of the 1966 Batman television series. Over the course of the first 17 episodes, the podcast has taken shape into something John hopes everyone enjoys. But there was a different format John considered before going ahead with the show you are listening to today. He tried out this format by sitting down with author Dayton Ward and the two recorded a commentary on the first episode of the series. Here is the first part, edited in its entirety for your listenening pleasure. Stay tuned, Batfans. Next week, we're looking at the 1966 theatrical release.
TheRiddler has plans for Batman in the form of a lawsuit claiming false arrest, but Batman knows the Riddler is not as innocent as he seems. Can Batman deduce the Riddler's scheme from the puzzles he's hidden inside the lawsuit? Can he figure out that Robin isn't Robin? And can we find all the ideas that would be repeated throughout the series that first led to its success and would ultimately lead to its downfall?
Comment on the episode here or write batcavepodcast@gmail.com.
---
---
Dayton Ward is the author of numerous media tie-in fiction works in such realms as Star Trek and The 4400. He is also the author of such original works as Counterstrike, The Last World War, Book 2 and The Genesis Protocol. When he's not writing or working for a software design firm, he's busy indoctrinating his two lovely daughters into the worlds that have so seriously warped his mind.
Comments[0]
---
Tue, 10 June 2014
Episode 17: Fine Finny Fiends/Batman Makes the Scenes
(RIGHT CLICK THE IMAGE TO SAVE THIS EPISODE TO YOUR COMPUTER)
The Penguin is back in town and his target is Alfred, the faithful butler of millionaire Bruce Wayne. Batman and Robin are called in to investigate, but a short time later, Alfred is released, safe and sound. What has happened to Alfred as he now has an odd twitch about him? Will Batman and Robin find out before the Penguin is able to execute his entire caper?
Joining John to talk about the final episode of the first season is Batman fan, Mike Fichera.
Comment on the episode here or write thebatcavepodcast@gmail.com. Take a moment to rate the episode by using our star system at the bottom of this entry.
---
---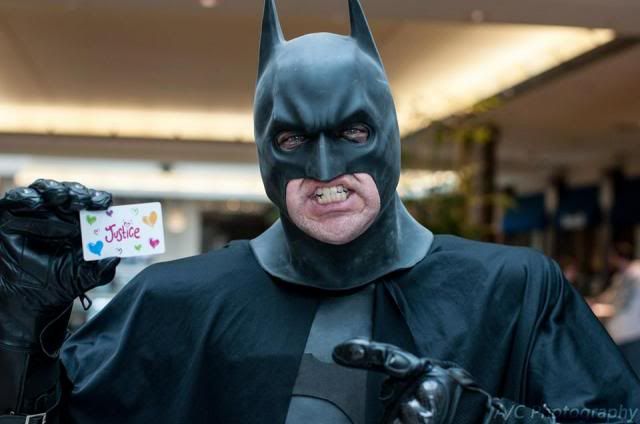 Mike Fichera got his start as a Bat-fan during infancy when, according to his brother Victor, one of his first words was shouting "Batman! Green ones!" from the high chair while attempting to miscolor the caped crusader. As a fan of the 60's Batman show, he learned to exclaim BIF! POW! BAM! with every stubbed toe, or tumble down the staircase. Years later, Mike became an occasional guest on the cable-TV Chronic Rift as a Spider-Man expert and as the "shameless guy who would dress in silly costumes" for sight gags. Since 2004, Mike has been a freelance writer and artist for Marvel Comics, putting his knowledge of Spider-Man to use for the Official Handbook of the Marvel Universe. Though more a Marvel than a DC, he owes much of his riddle-deciphering skills to the Dynamic Duo, and his breathy acting style to Adam West.
Comments[0]
---