Wed, 30 July 2014
Episode 20: Hot Off the Griddle/The Cat and the Fiddle
(RIGHT CLICK THE IMAGE TO SAVE THIS EPISODE TO YOUR COMPUTER)
"Hot off the Griddle/The Cat and the Fiddle" Aired September 14/15, 1966 The Catwoman returns to Gotham City with another cat-themed caper. But what do a pair of rare Stradivarius violins have to do with this all? Will it get to hot for the Dynamic Duo to handle?
Joining John to talk about the return of Julie Newmar as The Catwoman is author Robert Greenberger.
Comment on the episode here or write thebatcavepodcast@gmail.com
---
---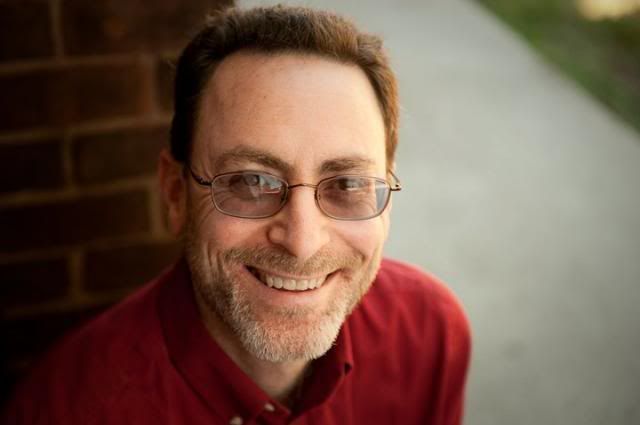 Robert Greenberger (born July 24, 1958) is a writer and editor.
Greenberger was born in Brooklyn in New York City, the son of Edwin L. Greenberger and Joan Greenberger. A lifelong fan of comic books, comic strips, science fiction and Star Trek, he drifted towards writing and editing, encouraged by his father and inspired by Superman's alter ego, Clark Kent.
While at SUNY-Binghamton, Greenberger wrote and edited for the college newspaper, Pipe Dream, moving from general assignment writer to Arts Editor, Managing Editor and ultimately Editor-in-Chief. He served an internship at Gannett's Binghamton Sun-Bulletin as a feature writer and reviewer.
Upon graduation, he worked for Starlog Press as Managing Editor ofFangoria. He was also an Associate Editor for Starlog and while there, created Comics Scene, the first nationally distributed magazine to focus on comic books, comic strips and animation. The magazine lasted 11 issues before its first cancellation at which time Greenberger went to work on their sports magazines.
In 1984, he joined DC Comics as an Assistant Editor, working with Len Wein and Marv Wolfman on DC's Golden Anniversary projects Who's Who andCrisis on Infinite Earths. He went on to act as assistant editor to numerous titles for each editor until he was promoted to editor. During his tenure, his titles included Star Trek, Suicide Squad, Warlord, Doom Patrol, Lois Lane, Action Comics Weekly, Time Masters, Secret Origins, The Hacker Files and others.
By 1990, he had given up editing to become the company's Editorial Coordinator, helping grow the Editorial Administration department. When he left the company, he was Manager-Editorial Operations.
In March 2000, he left DC to become a Producer for Gist Communications, television news and listings web site. After ten months there, he learned some new skills and got out before the dotcom bubble burst.
In January 2001, he joined Marvel Comics as Director-Publishing Operations. During his year with the company, he oversaw editorial schedules, Production, Manufacturing, the Print Library, and other departments.
In January 2002, he left Marvel and rejoined DC in May 2002 as a Senior Editor-Collected Editions. He helped grow that department, introducing new formats and improving the editions' editorial content. He also managed DC's ElfQuest publishing program.
He left DC in January 2006, becoming a freelance writer and editor. His clients included Weekly World News, Platinum Studios, scifi.com, DC and Marvel. By June, he was offered the post of Managing Editor at Weekly World News where he helped transition the newspaper from being produced jointly in Florida and New York to just NYC.
When the paper folded in August 2007, he resumed his freelance career which continues to this date. Along the way, he helped revitalize Famous Monsters of Filmland and served as News Editor at ComicMix from August through December 2008.
He is a member of the Science Fiction Writers of America and theInternational Association of Media Tie-In Writers. He served on the final Nebula Short Fiction Jury.
Comments[0]
---
Sat, 19 July 2014
Episode 19: Shoot a Crooked Arrow/Walk the Straight and Narrow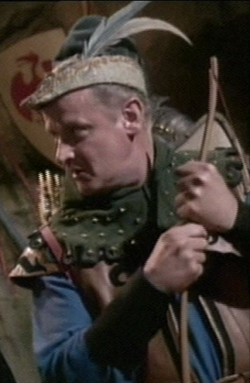 (RIGHT CLICK THE IMAGE TO SAVE THIS EPISODE TO YOUR COMPUTER)
The second season of Batman 66 kicks off with a new villain. The Archer, a self-styled Robin Hood thief is robbing from the rich of Gotham City and distributing to the poor. Although the citizens are returning the money, they can't help but cheer for his exploits and it's affecting Batman's public image. Can he stop this malevolent marksman before it's too late?
Joining John to discuss this debut episode of the second season is author Kevin Dilmore. In addition to discussing the episode, as a representative of Hallmark, Kevin discusses the release of Batman related merchandise including this year's Christmas ornament.
Comment on the episode here or write thebatcavepodcast@gmail.com. Take a moment to rate the episode by using our star system at the bottom of this entry.
---

<
---
KEVIN DILMORE has been getting his geek on for a good while now.
A journalist for more than 25 years, he enjoyed an eight-year run as a contributing writer to Star Trek Communicator, writing news and feature stories for the bimonthly publication of the Official Star Trek Fan Club. He also has contributed to publications including the Village Voice, Amazing Stories, Hallmark and Star Trek magazines as well as web sites including Hallmark.com and Star Trek.com.
Teaming with writing partner and heterosexual life mate Dayton Ward since 2001, he has co-written novels and shorter fiction based on television shows including "Star Trek," "Star Trek: The Next Generation" and "The 4400." The pair has put more than 1 million words into print together. Their most recent novel, Point of Divergence, is the second in the Star Trek: Seekers series and will be published in September by Pocket Books.
On his own, Kevin recently has contributed a story to Native Lands, the latest ReDeus anthology published by Crazy 8 Press, and essays in Hey Kids, Comics! also by Crazy 8 Press, and New Life and New Civilizations: Exploring Star Trek Comics published by Sequart.
By day, Kevin works as a senior writer for Hallmark Cards in Kansas City, Mo., doing about everything from writing greeting cards to assisting in product development including pop culture-themed Keepsake Ornaments. His children's books for Hallmark Gift Books include the Cosmic Ray series, Superdad and His Daring Dadventures, and a series of Batman books to be published this fall.
In May, a short film written by Kevin, "Outside of Town," was selected for screening in the Short Film Corner of the Cannes Film Festival.
A graduate of the University of Kansas, Kevin lives in Overland Park, Kansas. Keep up with his shameful behavior and latest projects on Facebook.
Comments[2]
---
Sat, 12 July 2014
From the Files of the Batcomputer 03 - First Season Overview and Lego Ideas Batmobile 66 Designer Sam Gras
(RIGHT CLICK THE IMAGE TO SAVE THIS EPISODE TO YOUR COMPUTER)
We come to the penultimate episode in our weekly run of podcasts between seasons one and two of the Batman 66 series with a look back at the first season. John quickly reviews the first season of episodes, what worked and what didn't (which was very few as it was a strong season). He then interviews Sam Gras. Sam has submitted a Lego design of the 66 Batmobile for consideration and needs your help to make it a reality. Listen to the interview to learn more.
Click on the link to cast your vote to make this sweet Lego ride a reality. Remember, you have to sign up for a free account, but when you see the other projects you can vote for there, you'll be more than happy to do it.
Comment on the episode here or write batcavepodcast@gmail.com.
---
---
Father, Cosplayer, all around Geek - Sam Gras, the original Bat-dad, and his daughter "Robin" are the Dynamic Duo.
Sam is a lifelong Batman fan and loves sharing this passions with his four year-old daughter . As an accomplished Cosplayer, Sam's builds have always incorporated his daughter's needs and ideas. His creativity and ingenuity were recognized at the 2013 NYCC when his Soundwave costume was awarded 'Most Difficult Costume' and voted Fan Favorite in the AOL competition. His latest project, the 1966 LEGO Batmobile, was inspired by his daughter's desire for a Batmobile in which Robin and Batman could ride side-by-side. He is currently gathering supporters in hopes that Lego will make his daughter's dream come true.
Sam's Twitter - @cosplaydadSAM
LEGO Ideas Link - https://ideas.lego.com/projects/61339
Comments[0]
---
Wed, 2 July 2014
From the Files of the Batcomputer 02 - Jim Beard on GOTHAM CITY 14 MILES and the Relevance of BATMAN 66
(RIGHT CLICK THE IMAGE TO SAVE THIS EPISODE TO YOUR COMPUTER)
We continue our weekly podcast run in between the first and second season reviews with an interview with Jim Beard. Jim has been on the podcast twice before and will return for an early second season episode review. He is the developer, editor and a contributor to Gotham City 14 Miles, a collection of critical essays on the Batman 66 series. In this interview, Jim talks with John about the development of the book, the planned sequel, the role of race in the TV Batman universe, the sexuality of the three main villains, and the top three episodes to show the doubting viewer of the relevance of the Batman series.
Get your copy of Gotham City 14 Miles through our Amazon store. In doing so, you not only get a great collection of essays on the 60's Batman series, but you support The Batcave Podcast as well. Thank you.
Comment on the episode here or write batcavepodcast@gmail.com.
---
---
A native of Toledo, Ohio, Jim Beard was introduced to comic books at an early age by his father, who passed on to him a love for the medium and the pulp characters who preceded it. After decades of reading, collecting and dissecting comics, Jim became a published writer when he sold a story to DC Comics in 2002. Since that time he's written official Star Wars and Ghostbusters comic stories and contributed articles and essays to several volumes of comic book history.
His prose work includes GOTHAM CITY 14 MILES, a book of essays on the 1966 Batman TV series; SGT. JANUS, SPIRIT-BREAKER, a collection of pulp ghost stories featuring an Edwardian occult detective; MONSTER EARTH, a giant monster anthology; and CAPTAIN ACTION: RIDDLE OF THE GLOWING MEN, the first pulp prose novel based on the classic 1960s action figure.
Currently, Jim provides regular content for Marvel.com, the official Marvel Comics website, and is a regular columnist for Toledo Free Press.
Websites:
http://www.facebook.com/thebeardjimbeard
http://www.sgtjanus.blogspot.com
Comments[0]
---